These can be productively used again and again, thereby creating further value
Unfortunately, only a small percentage of these enters in to the remanufacturing circuits and continues its life cycle, with an important environmental impact.


For us, who work in the remanufacturing of printing consumables the development and implementation of a "circular economy"
represents not only a marketing campaign, but a way of operating and understanding the very concept of "green future".
Accordingly, Ecoservice's got a new product certification: the Remade in Italy.
Remade in Italy, is an independent and accredited certification, which guarantees the use of recycled material in products and is a guarantee of traceability of the product itself.
The object of certification, in fact, is the content of recycled material present in a product.
Ecoservice has got certification on all its product categories (toner, drum, tank, ink cartridges), with a recycling rate ranging from 50.7% to 99.6%.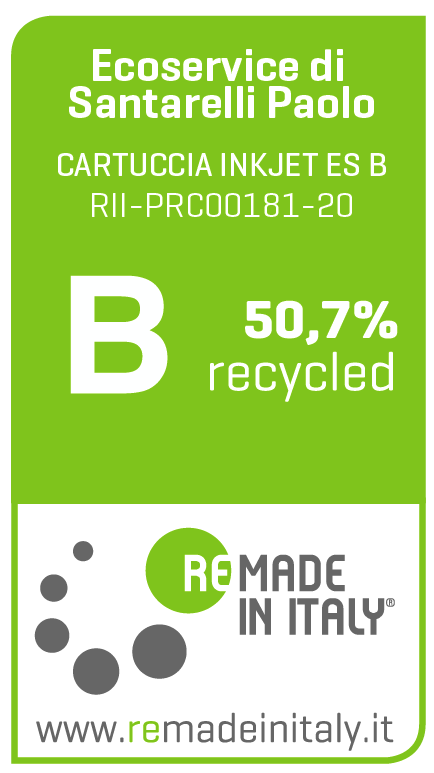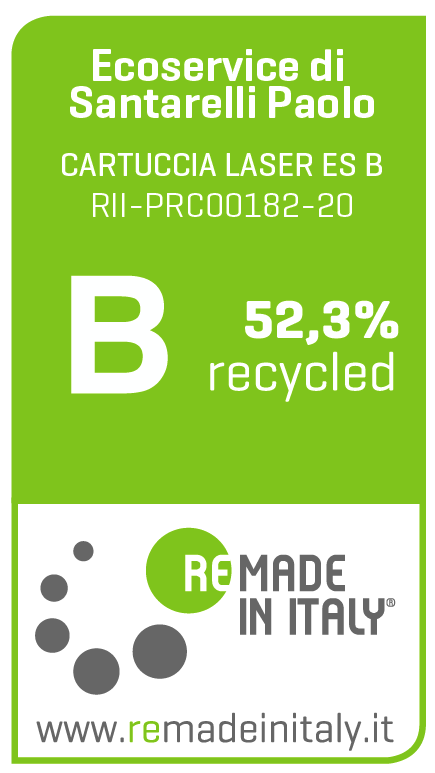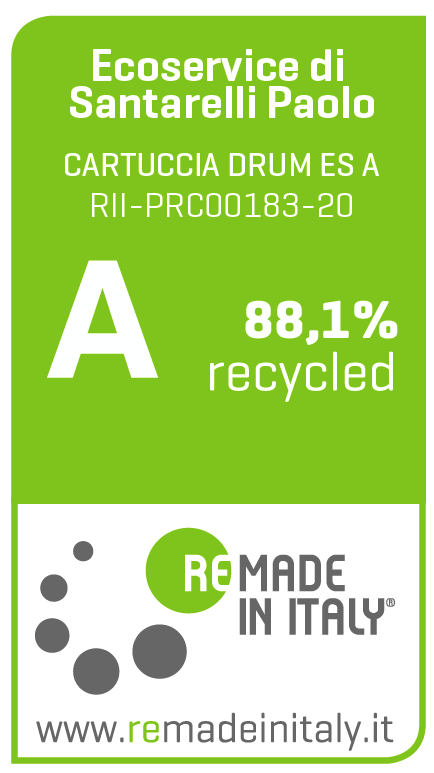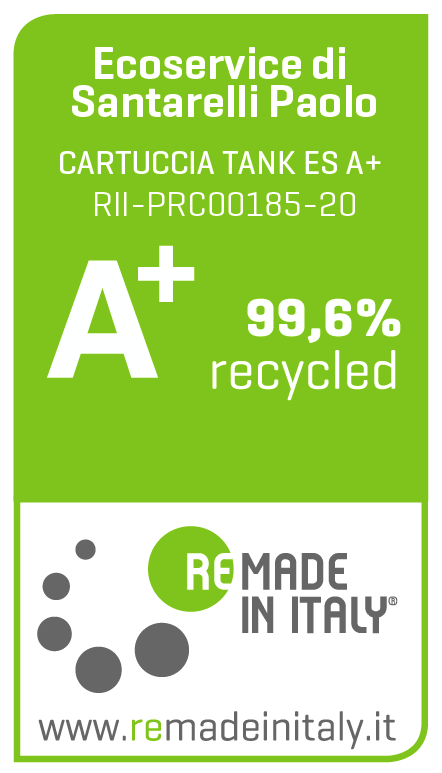 Some of our products, therefore, are made by practically reusing almost 100% of the "waste".
Remade in Italy also offers another great advantage: it is a traceability scheme, compliant with the Procurement Code of our country for tenders and a guarantee that you are purchasing a "Made in Italy" product.
If you want to know more about Remade in Italy
www.remadeinitaly.it
For more information contact your Ecoservice Sales Representative.